Ivystone is launching a new national line, Laura Janelle at the summer 2016 markets!
Laura Janelle is an exciting new fashion jewelry and accessories brand developed by Cousin Corporation of America.   "We're truly excited about Laura Janelle," Cousin Corporation of America President Denny King said. "Great pricing, great margins for the retailer and absolutely on trend!"
Laura Janelle is debuting their line featuring four unique programs available to gift shops, boutiques and a wide variety of retailers.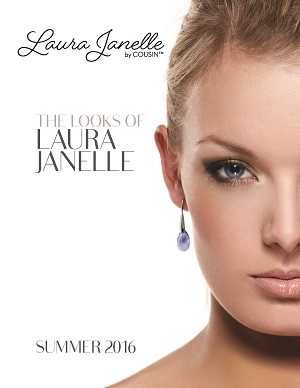 Sleek features necklaces, bracelets and earrings that evoke grace and glamour and are made with Swarovski crystals.
RGLB is a bracelet collection featuring mixed media elements and are perfect to stack creating your own arm party.
EnCHARMing, is a playful 'design-your-own' program that features chains paired with charms that are easy to mix-and-match to create your own story.
IDentify is a tasteful and stylish 'design-you-own' lanyard program that features mix-and-match lanyard bases, tassels and snaps that create a functional, fashionable workplace accessory."
Laura Janelle debuts nationally with Ivystone and will be showcasing products featured in each of the Ivystone Shows/Showrooms: Dallas,| Atlanta | Las Vegas| Philadelphia Show.
Click here for the full press release in Gifts and Dec about the launch of Laura Janelle.